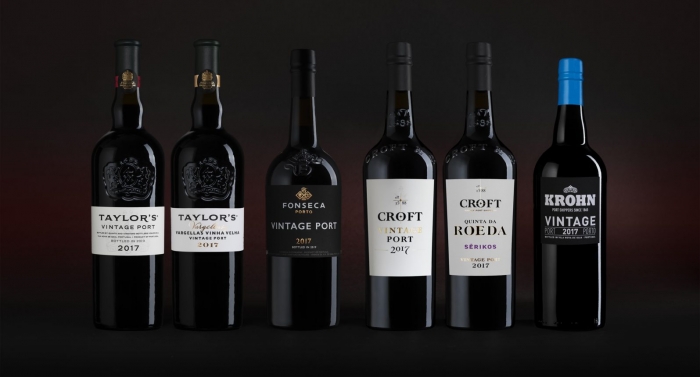 The four historic Port wine houses of The Fladgate Partnership - Taylor's, Fonseca, Croft and Krohn - have just announced their decision to declare Vintage 2017. In addition to these four Vintage Classics, there are still two old vineyard traffic jams: Taylor's Vargellas Vinha Velha and Croft Sērikos.
The latter two, of very small quantities and subject to allocation, are quite rare references. The Vargellas Vinha Velha 2017 is a Vintage produced with grapes from the oldest vineyards of Quinta de Vargellas, being only the eighth release of its kind. The Croft Sērikos 2017 is a debut, a wine from the old vineyards of Quinta da Roêda. Its name means "silk" in Greek, in reference to the post-phylloxera period of Quinta da Roêda, at which time the devastation of the vineyard led to the planting of mulberry trees for the production of silk.
Adrian Bridge, managing director of The Fladgate Partnership, commented: "After the long break following the declaration of Vintage 2011, it is with great satisfaction that we see the much acclaimed Vintage 2016 being succeeded by the exceptional wines of 2017. All our houses and their estates have produced extraordinary wines that impress with their density, depth and aromatic potential. "
And winemaker and technical director of the group, David Guimaraens, revealed some details about the wines: "The perfectly ripe grapes, with their very thick films, produced dense wines, very well structured and deep, exhibiting great aroma reserves. Some wines have a pleasant mineral dimension that adds a touch of elegance and sobriety to the very intense and powerful fruity. "
Your comment has been sent successfully. Thanks for comment!
Leave a Comment
Facebook comments