List of products by brand Quinta do Espinho
Considered one of the great wineries of the world, the Alto Douro Vinhateiro was classified by UNESCO as World Heritage in 2001.
Its logistical and strategic situation is exceptional, in terms of its accessibility and, above all, the great potential of viticulture, landscape and the environment in the productions to which it is dedicated.
To the terraced vineyards that extend from the river at a height of 195 meters, a soil rich in nutrients is added, formed by laminated pieces of shale that retain the moisture necessary for the vine to survive in the almost arid conditions that prevail for the most part summer's.
In 1986 the project of installation of new vineyards and restructuring of the old vineyard began. In 2010 the facilities of the winery and warehouse were reclassified. Fully respecting the requirements imposed by the Quinta's location, in the heart of the Douro region, the buildings from the beginning of the 20th century were restored. Maintaining traditional structures such as stone mills, still used today. The most modern winemaking and storage equipment has been remodeled to guarantee the highest quality and versatility in the demanding vinification process.
Quinta do Espinho belongs to the Macedo Pinto family for several generations. Originally from Tabuaço, they developed extensive vineyards in the region and actively participated in the socioeconomic regulation of Port wine and initiatives to promote the region.

0 review

0 review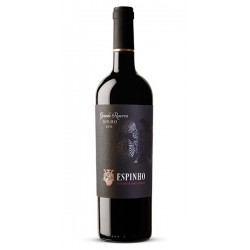 0 review