List of products by brand Monte dos Cabaços
Margarida Cabaço, Chef of the São Rosas Restaurant, decides in 2001 to explore the combination of gastronomy and wine and create her own project, Monte dos Cabaços.
Now in the company of the newest generation of the family and next to Susana Esteban, responsible for oenology are dedicated to the production of Monte dos Cabaços Selected Harvest, Monte dos Cabaços Reserva and the Special Editions of Margarida Branco Encruzado Special Edition and Margarida Tinto Special Edition Alicante Bouschet, made from the best caste of the year.
The exceptional quality of the terroir has allowed an accurate selection of different breeds. The grapes are still proven in the vineyard, harvested manually and then chosen according to the same standards of quality that the Chef establishes in his kitchen.
The fermentation is done in mills with foot steps and in stainless steel tanks with temperature control, followed by a long bottle stage.
The lots kept in barrels of French oak, steep between 6 to 18 months and give rise to Monte dos Cabaços Reserva and the Special Editions Margarida.

0 review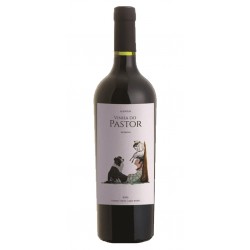 0 review

0 review