List of products by supplier José Neiva Correia
It was born and raised in a land of wines and vineyards in what many historians consider to be one of the oldest estates in the county of Alenquer and whose origin predates nationality - Quinta de Porto Franco. It is to this terroir of excellence that José Neiva Correia, born in 1949, one of the winemakers who signed the most wines in Portugal, will obtain much of the raw material to produce the best harvests of DFJ Vinhos, the company he founded a decade ago. which today is responsible for an average annual production of six million bottles, 40 brands and 110 different wines, from all regions of Portugal, from the Douro to the Algarve, with the exception of the Vinhos Verdes.
Descendant of several generations of vitivinicultores, on the side of both father and mother, José Neiva Correia followed the family tradition with taste and professionalism.
As an oenologist, he has been developing a pioneering work in the implantation of new grape varieties in Portugal, promoting environmentally friendly agriculture and even seeking to find solutions to one of the great problems facing the wine sector: the correct seal of bottles with cork stoppers.
Rigorous and given to research, it developed and patented a method of disinfecting stoppers through ozone (which eventually sold to the Amorim Group) and contributed to the reduction of the content of the notorious TCA (the compound called Trichloroanisole) cork "), the greatest enemy of winemakers.

0 review

0 review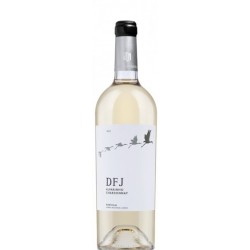 0 review